By Nic Bartell | August 18, 2017
Wing Chun Private Lessons
If you're looking to get guidance from an experienced Sifu, private lessons are the best way to get the most focused training advice. Your Kung Fu develops by the hard work and the time you put into it but the advice that you get from your Sifu is critical to make sure you're spending your time wisely and practicing the details and concepts that matter. If you're currently training at our school and you're looking to get personal attention or more in-depth guidance than private lessons are a great option. If you live in an area that does not have a school and you're interested in training on your own or with a small training group and you need the guidance of a Sifu than an online private lesson is the perfect way to get started. Serious students who consistently do private lessons with their Sifu will produce real results.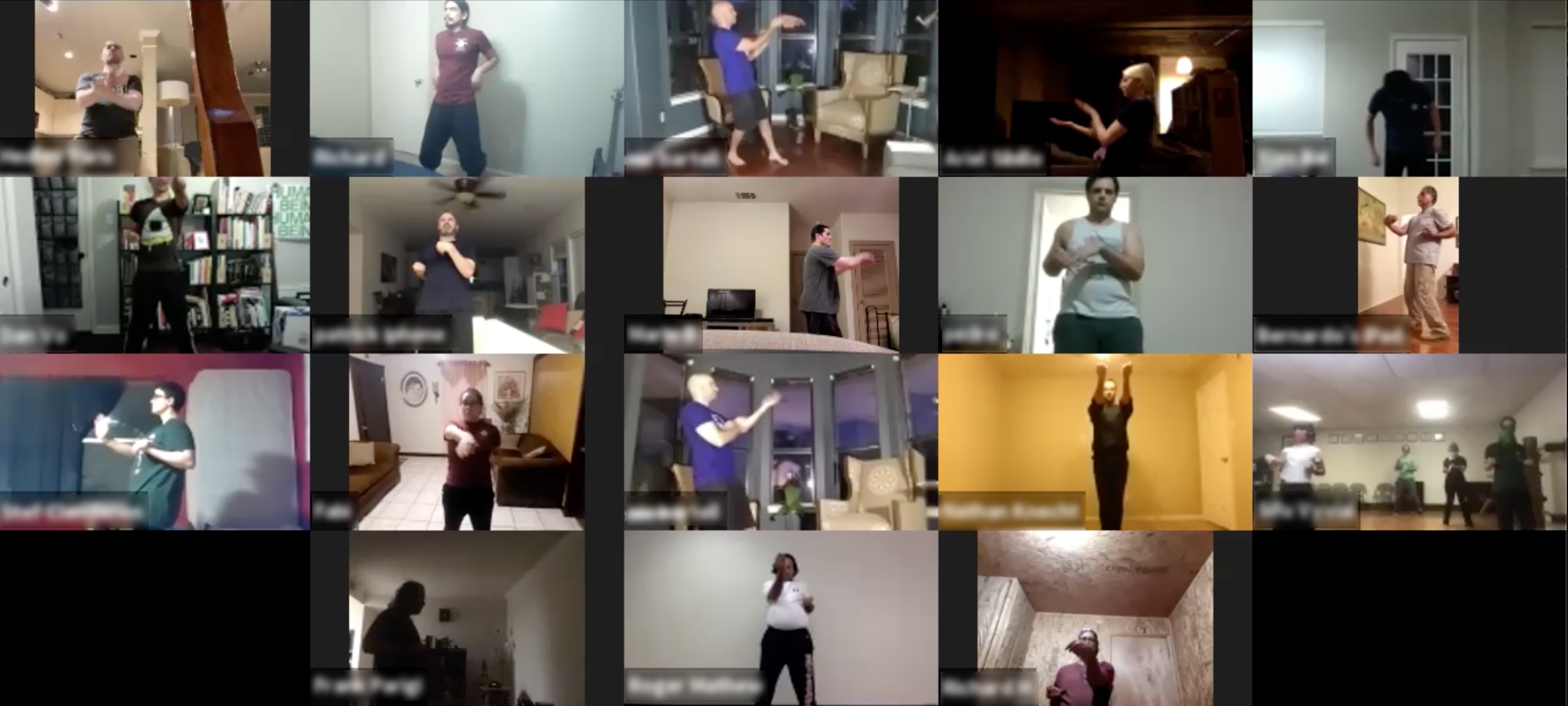 Have More Questions?
Ready to Schedule a Lesson?
Wing Chun Training at Home
If you have the ability to train in person at a reputable brick and mortar school, you should, but for those whose location or schedule prevents this from being a possibility, at home training is the next best alternative. With the proper guidance of an experienced Sifu, an at home practitioner can develop real skill and learn authentic Ving Tsun (Wing Chun) Kung Fu. A large portion of the curriculum revolves around the forms and conditioning exercises which are done individually whether you're at a school or at home, therefore training the system is within reach for home-based practitioners. If you have a friend or family member who is also interested in training, then you might be able to pull together a training group capable of working on the two person exercises. If you choose to train with us, you would also have access to workshops and seminars that we hold around the country, which would give you opportunities to train with other practitioners.
Ready to Train at Home?
Wing Chun Dummy
Almost everybody has seen the wooden dummy and most students would like to know how to use it, but many fail to put in the effort to truly learn the Kung Fu necessary to use the dummy appropriately. Private lessons can be a great way to develop the skills and understanding of how to use this training apparatus. Whether you're an experienced practitioner or new to the system, private lessons can dramatically enhance your understanding and development of the Kung Fu and how to use this iconic device.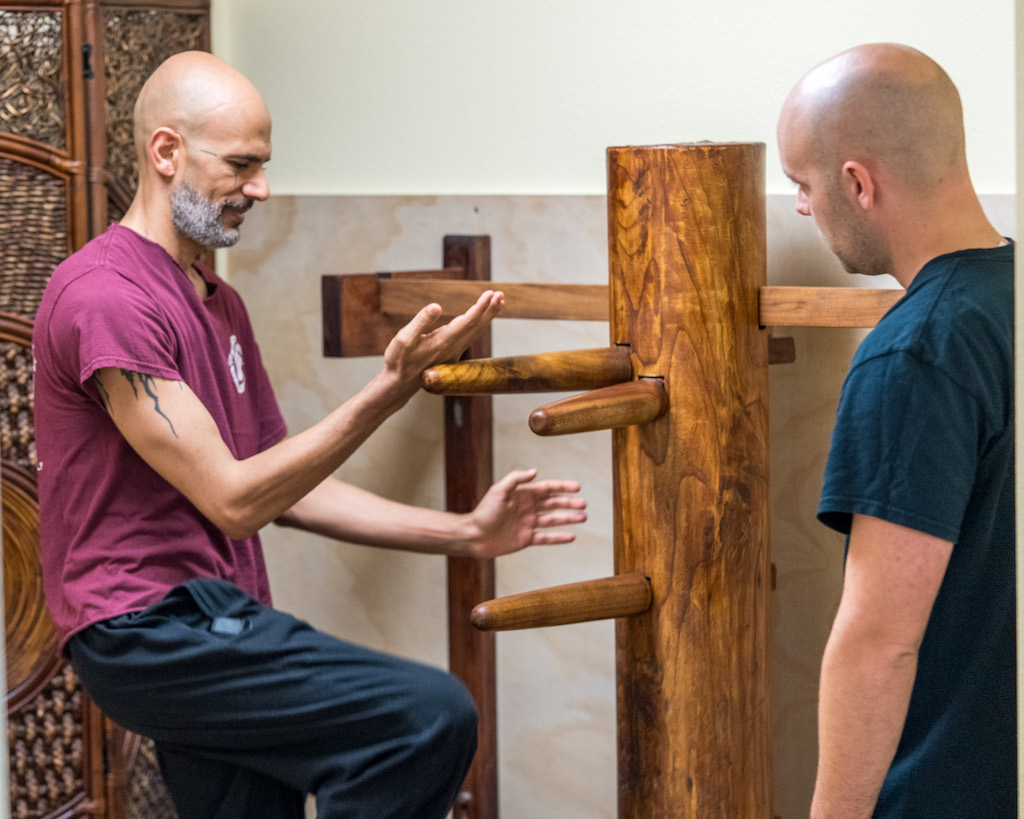 Want to Get Started?
Learn Wing Chun Near Me
Wing Chun seems to be everywhere, but if you are having trouble finding a school within reach, online private lessons might be a good alternative. All you need is a reliable internet connection, some space to train, and the time and energy that it takes to develop your skills. Through a consistent series of private lessons we can guide you through the complete system. If you have the ability to find a local training partner we can guide you and your training group through the steps necessary to develop real Kung Fu.
Want to Get Started?
Can You Teach Yourself Wing Chun
Many students can learn the concepts and exercises through books and videos. Through consistent and repetitive training you can develop real skill. However, to learn the real system the eye of a Sifu is necessary. The Sifu acts as a guide to help you navigate the system and make sure that you're staying on track and interpreting the concepts appropriately. In many cases the purpose of the exercises may not be obvious without the perspective and guidance of your Sifu.
We teach the complete Ving Tsun (Wing Chun) Kung Fu System. Using the methods that have been passed down through the generations of our lineage, we guide students through the entire program to help them gain a true understanding of Ving Tsun principles, practices, and methodologies.
Beginners Welcome
Ving Tsun is designed to quickly teach students with no martial arts background how to defend themselves in the street. Whether you come from an experienced martial arts background or are a complete novice, we teach the Ving Tsun system at a level that is appropriate for the individual student. We guide students through the system at a pace that matches their individual progress. You do not have to be flexible or athletic to learn Ving Tsun; the techniques and methods we teach work for individuals of all backgrounds and body types.
Online Private Lesson Program - Signup
This program starts with a single private lesson. The lesson will give good insight into Ving Tsun, kung fu training, and our methodology. Private lesson packages are available after participating in the initial lesson. Lessons are by appointment only.
Have More Questions?